KOBE PORT TERMINAL
Kobe Port Terminal is located on the Shinko No. 4 Jetty, which has a total of six berths, including berths with a depth of 12 meters on either side. It can be used for passenger ships of various types and sizes. In addition, the Port Liner, a new transportation system directly connected to the terminal, offers access to the city center of Kobe in just five minutes.
Length
Berth Q1,Q2 and R(East side)649m
Berth O1,O2 and P(West side)491m
Water depth
-12.0m~-10m
Apron width
15m
Boarding bridge
3(mobile)
Tidal range
1m(average)
FUNCTIONALITY AS A TURN-AROUND PORT
With its ability and convenience to handle large turnarounds of more than 4,000 passengers, Port Terminal has become one of Asia's leading turnaround port terminals, and is used by a large number of passenger ships. In addition, Port Terminal offers easy access to Kansai International Airport and Kobe Airport, making it a boarding point for Fly & Cruise travel packages.
FLOOR MAP
FLOOR IMAGES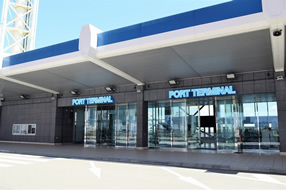 Port Terminal Main Entrance(3F)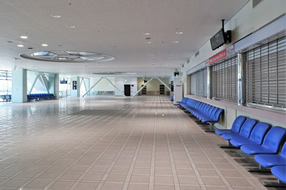 1F Lobby
2F Lobby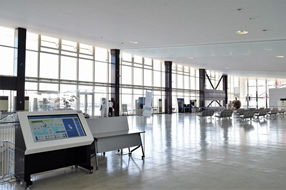 3F Lobby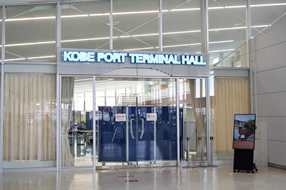 3F Port Terminal Hall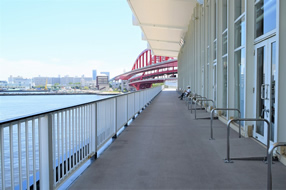 3F Observation Deck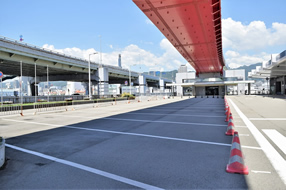 3F Bus Parking Lot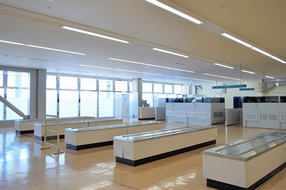 Customs Clearance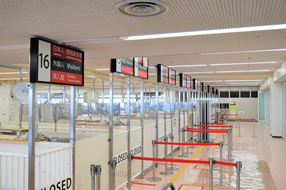 Immigration Clearance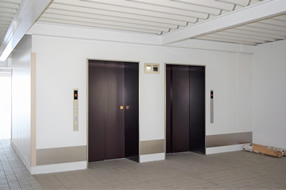 Luggage Loading/Unloading Elevator
(Western Quay)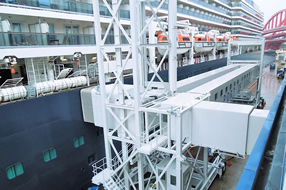 Boarding Bridge (Eastern Quay)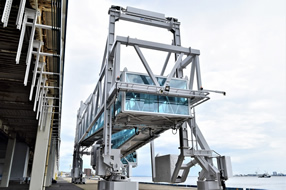 Boarding Bridge (Western Quay)