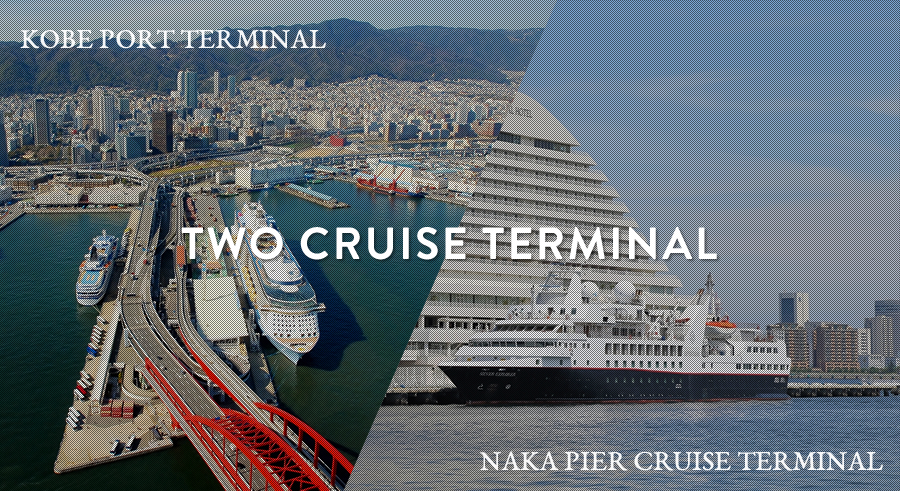 USER FRIENDLY, TWO CRUISE TERMINALS
The Port of Kobe has two dedicated terminals for passenger ships. They are Naka Pier Passenger Terminal and the largest terminal facility in western Japan, Kobe Port Terminal. Both are terminals with CIQ (Customs, Immigration, and Quarantine) functions. By using the boarding bridges, passengers can board and disembark safely and comfortably even in the rain.
SECURITY AND SAFETY
Both terminals comply with ISPS (International Ship and Port Facility) regulations, are fenced in accordance with SOLAS (Safety of Life at Sea Convention), and have security guards at the gates. There are also X-ray inspection machines and metal detectors on-site.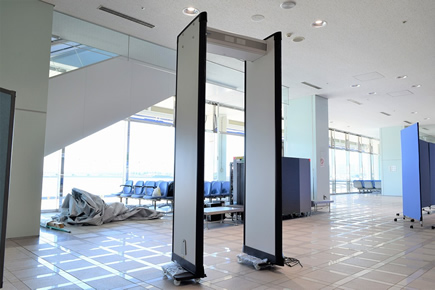 Metal Detectors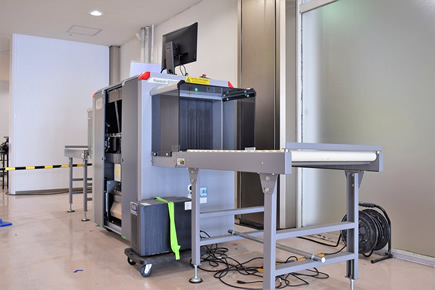 X-Ray Inspection Machines
Detailed information on each terminal is here.